INDIANAPOLIS, Ind. | Youth from six parishes in the Diocese of Orlando shared in God's love and fellowship at the National Catholic Youth Conference (NCYC) in Indianapolis, November 18-20.
The NCYC brings together young American Catholics to listen to artists, speakers and experiences with the hope of transforming their lives. The event was planned by the National Federation of Catholic Youth Ministry. Due to the COVID-19 pandemic, there were more considerations to deliberate, from security measures to deciding whether the event would occur.
This year's theme was On Fire /Enciende el feu. Just as Acts 2 tells of the coming of the Holy Spirit, Jessica Smith, Youth Leader at Epiphany Ward in Port Orange, said, "My teens have been set on fire by the Holy Spirit and are so excited to bring it all back to town. House.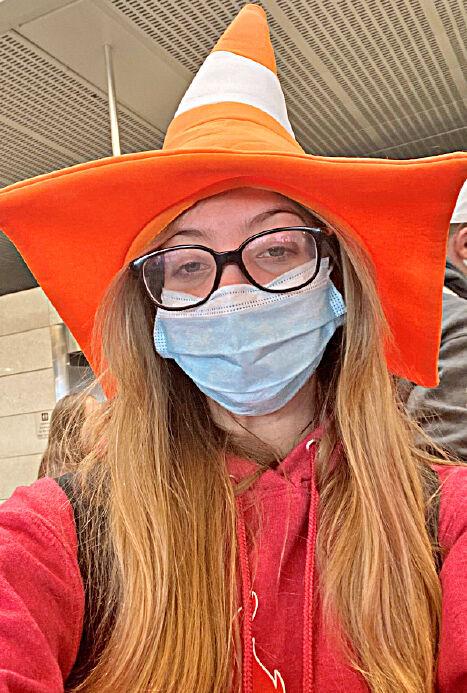 Between Mass, Eucharistic adoration and various activities, the adolescents had the opportunity to exchange hats. Traditionally, the young people of each diocese wear hats representing their parish. The young people of the Epiphany wore crowns and palm hats. And Smith added that the crazier the hat, the better.
The hats ranged from race cars for groups from Indiana to Kentucky Fried Chicken buckets for those from Kentucky. Some young people wore traffic cone hats.
The hat exchange encouraged camaraderie and served as an icebreaker for the teens. Smith kept extra hats in the youth room "to remind him to meet other people in the Body of Christ each day, and that these encounters can be joyful."
Smith said NCYC is a priority in the Epiphany Youth Program because "They are a tangible witness that they are part of something real and very needed in the Catholic Church. We go there to be fed and then come home to share what they have learned and grow as missionary disciples.
For Sebastian S., seeing 11,000 young people all praying, worshiping and sharing the faith was a memorable experience.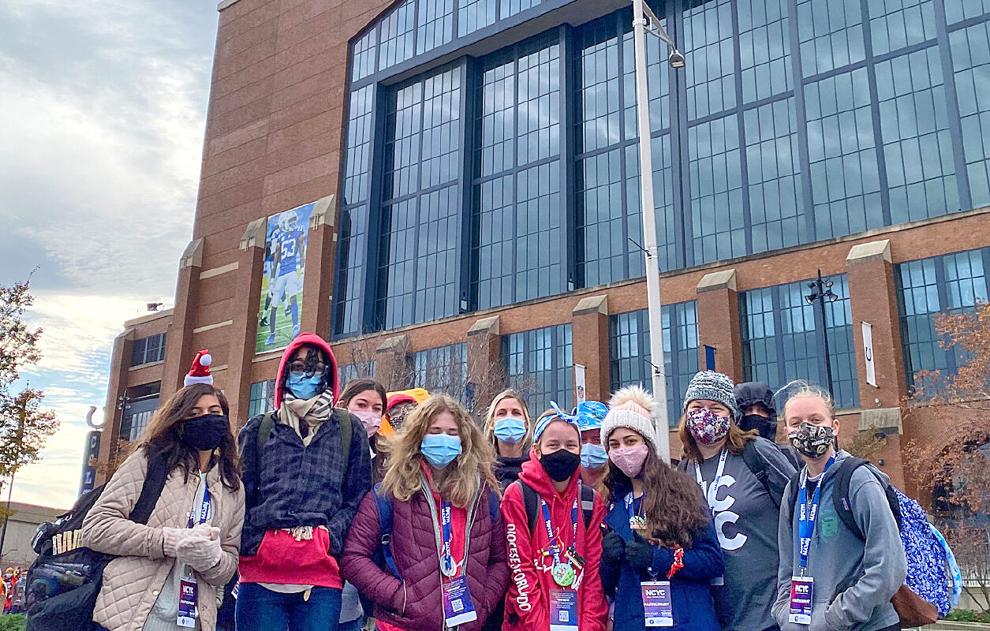 "I always felt I belonged to Epiphany. And then I came to NCYC and realized that I belonged to something even bigger. And that never leaves me, "he said.
Listening to a presentation by Archbishop Gustavo Garcia-Siller of San Antonio meant a lot to teenage participant Sofía S. eager to do great things in our faith. We can do them now.
Father Karl Bergin, parish administrator of Epiphany parish, attended the conference with the adolescents of his parish.
"Seeing these young people together has been absolutely amazing," he said. "I can see seeds planted and growing right in front of us, and when we get back to our ward, they will really bloom. "
The speakers used their time to empower the gathered teens. In the middle of one of his songs that rocked Lucas Oil Stadium on November 18, Grammy-winning singer Lecrae spoke directly to the nearly 11,000 young people gathered.
"God wants to use you at this point in your life now," he said. "Use this passion to change the world for the Lord. Go mad with the Lord now, and go mad with Him for the rest of your life. "